21 Lots Selling Regardless of Price
S Homesteader Dr : Morrison, CO 80465
Jefferson County, Colorado
Expired Listing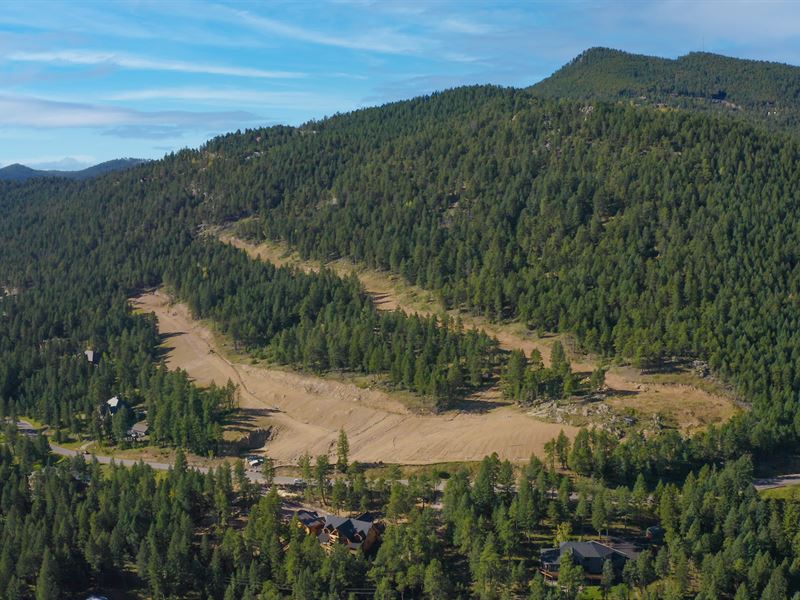 Property Description
Are you looking for your next development project? Look no further.

Don't miss your opportunity to Bid, BUY and OWN this incredible development property comprised of 65+/- acres subdivided into 21 buildable 2+ acres lots, proper zoning already in place for residential homes.

The Boulders, located in Morrison, Colorado, will be auctioned on Thursday November 9th - absolute to the highest bidder regardless of price.

Imagine owning 21 sprawling, platted and partially completed large lots, each a canvas for your visionary residential project.

The current owner has spent countless dollars and time getting the project to its current state including- County approved zoning and site maps, secured water rights, road excavation and grading are 75% complete.

These future residential homes will have the feel of living in the mountains without the long commute to Denver. Located just west of Denver with a 6 minute drive from C470 connecting you to Denver's major highways and only 30 minute drive to downtown or Dtc - Denver's Business District.

Estimated value per buildable lot is many with exceptional views. With nearby homes consistently selling for and above, the demand for housing in Morrison has never been stronger.

NOW is your opportunity to come in and reap the rewards.

Prime Morrison Location

Location, they say, is everything. In Morrison, it's a statement of unrivaled importance. Nestled in the foothills of the Rockies, Morrison offers a unique blend of natural beauty, recreational opportunities, and proximity to Denver, making it a highly desirable destination for discerning homebuyers.

Housing Demand on the Rise

The breathtaking mountain vistas, outdoor activities, and close-knit community atmosphere make it a place where families aspire to live. In a market where supply is struggling to keep up with demand, your development project in Morrison is poised for success.

Population Growth in Morrison and Denver

Statistics don't lie, and the numbers speak volumes. Both Morrison and Denver have been experiencing steady population growth, attracting a diverse and dynamic population seeking the Colorado lifestyle. Morrison's unique charm and proximity to the bustling Denver metro area make it a magnet for professionals, families, and retirees alike.

Why Morrison?

Here are some compelling reasons why Morrison stands out as an ideal place to live:

• Scenic Beauty: Morrison boasts breathtaking vistas and access to outdoor adventures in the Rockies, attracting nature enthusiasts and outdoor lovers.

• Cultural Richness: With the famous Red Rocks Amphitheatre just a stone's throw away, residents enjoy a rich cultural scene with world-class concerts and events.

• Small-Town Feel: Despite its proximity to Denver, Morrison maintains a cozy, small-town atmosphere where neighbors become friends.

• Top-Notch Education: Excellent schools in the area make Morrison a choice destination for families looking to provide their children with a top-tier education.

Unleash Your Vision

At the upcoming property auction, you have the chance to acquire the future of Morrison's residential landscape. This development project is the canvas upon which you can craft your masterpiece, create extraordinary living spaces, and contribute to the community's growth.

Don't miss this extraordinary opportunity get registered to bid today, see you at the auction.